Can I get a gastric bypass after a gastric sleeve?
In 2023, we know how many people are plagued by weight gain, and that weight loss is not easy. While getting on the treadmill to get your steps in and eating lettuce sounds simple enough (in theory, anyway!), that's just not how it works. For some, weight loss is a long process of trial and error with different lifestyle adjustments. For others, they never really seem to find their groove and need to turn to something a bit more drastic. In this case, bariatric surgery is the last resort.
However, weight loss surgery is not that simple as going under the knife: the procedure does not come without complications. While a lot of people successfully lose weight after the operation, there are patients that will continue losing weight after the initial drop. After all, overeating and not exercising are two huge contributors to becoming overweight in the first place - it can be near impossible to curb these behaviours at the drop of a hat.
If you're experiencing weight gain after a weight loss operation like a gastric sleeve, you may wonder "Can I get a gastric bypass after a gastric sleeve?"
Can I get a gastric bypass after a gastric sleeve?
Yes, it is possible to undergo a gastric bypass after gastric sleeve surgery.
Nonetheless, it is important to keep a few things in mind before undergoing this procedure. First and foremost, this decision is not something that you can come to without ongoing consultation with your bariatric surgeon. Your physician will provide a valid assessment of your health, your initial procedure, and your weight loss concerns, before determining if it is advisable to undergo a second bariatric operation.
Secondly – and this will certainly be covered extensively with your surgeon – it is important to understand that going from a gastric sleeve to a gastric bypass does not guarantee any specific weight loss goals. Successful weight loss after bariatric surgery really does come down to how effectively someone can change their lifestyle to maintain a healthy weight.
As such, your surgeon will only recommend pursuing a second weight loss procedure if they are confident that you are a suitable candidate for the procedure and that other weight loss methods have been exhausted.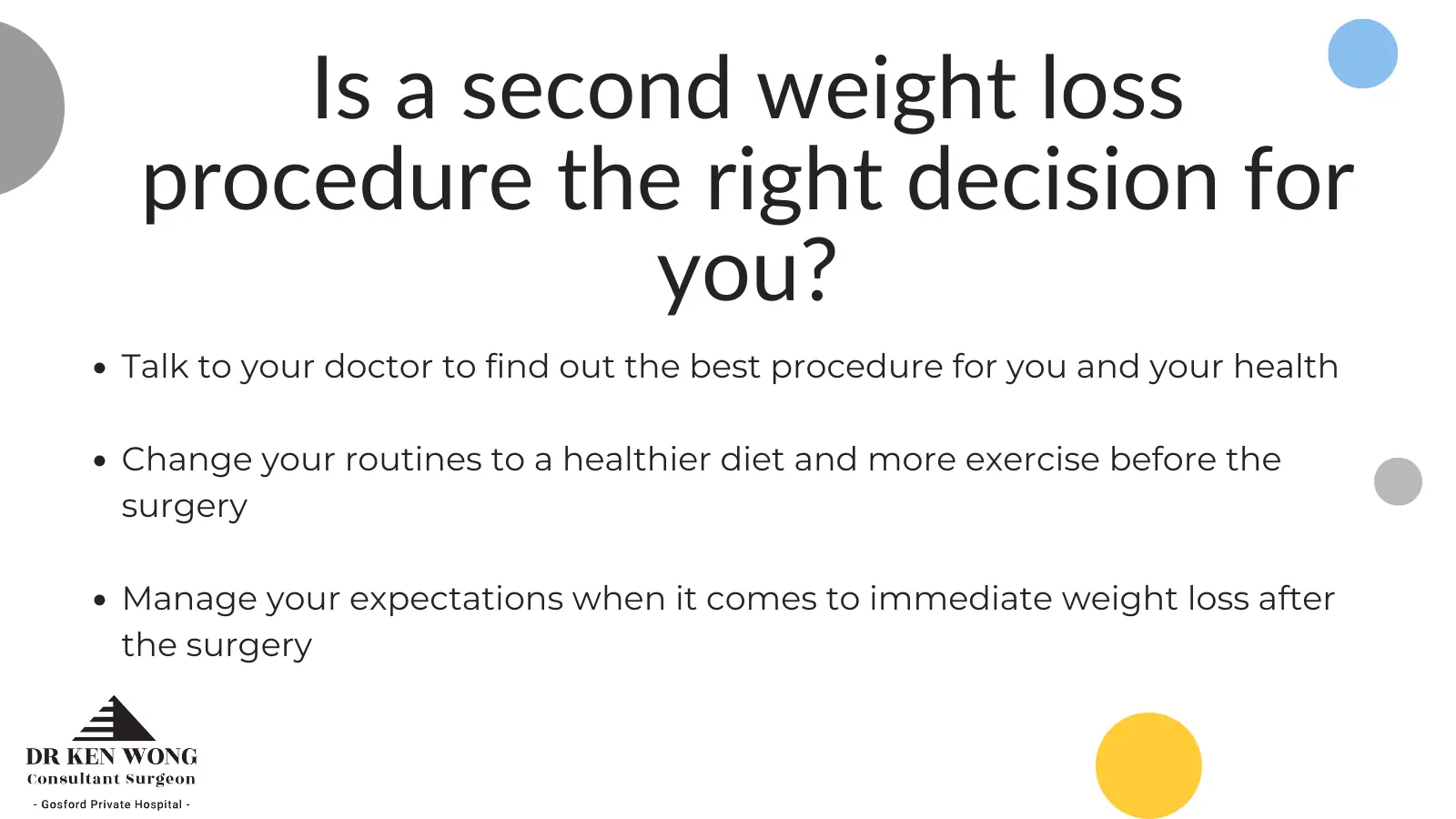 Why do people switch from a gastric sleeve to a gastric bypass?
Good question.

Converting a gastric sleeve to a gastric bypass is a big procedure, however, it's one that thousands of patients around the world partake in each year. If you've had a sleeve gastrectomy and you're not happy with the results, then you may be considering a gastric bypass.
There are a number of reasons why patients may think about switching from a gastric sleeve to a gastric bypass, the most common being that they did not lose as much weight as they had hoped. In most cases, gastric sleeve surgery can lead to dramatic weight loss – as much as 50% in some cases, however, some people will experience less. If you fall into the second category, then it's understandable that you are looking at other alternatives (hence why you are here, reading this).
Another reason that some patients switch from a gastric sleeve to a gastric bypass is because they have trouble with dumping syndrome. This is a condition where food moves too quickly through your stomach and into your intestines which can lead to uncomfortable symptoms like nausea, vomiting, and diarrhea.
Finally, some patients also consider a gastric bypass as they are having trouble managing hunger cravings. Gastric sleeve surgery removes part of the stomach which is responsible for producing the hormones that regulate the feeling of hunger. As such, some patients find themselves feeling hungry or struggling with cravings, in these cases, converting to a gastric bypass may be beneficial.
Gastric sleeve converted to a gastric bypass: advantages & disadvantages
As mentioned above, it's important to weigh up the risks vs benefit of going from one big operation or procedure to another. Let's take a further look into the advantages and disadvantages of converting a gastric sleeve to a gastric bypass.
Advantages of gastric bypass surgery after a gastric sleeve
When it comes to weight loss, a gastric bypass is usually more effective than a sleeve. Particularly with considerations such as obesity-related health issues such as high blood pressure, type 2 diabetes, and sleep apnoea, gastric bypass is often perceived as more successful (emphasis on the word 'often'!).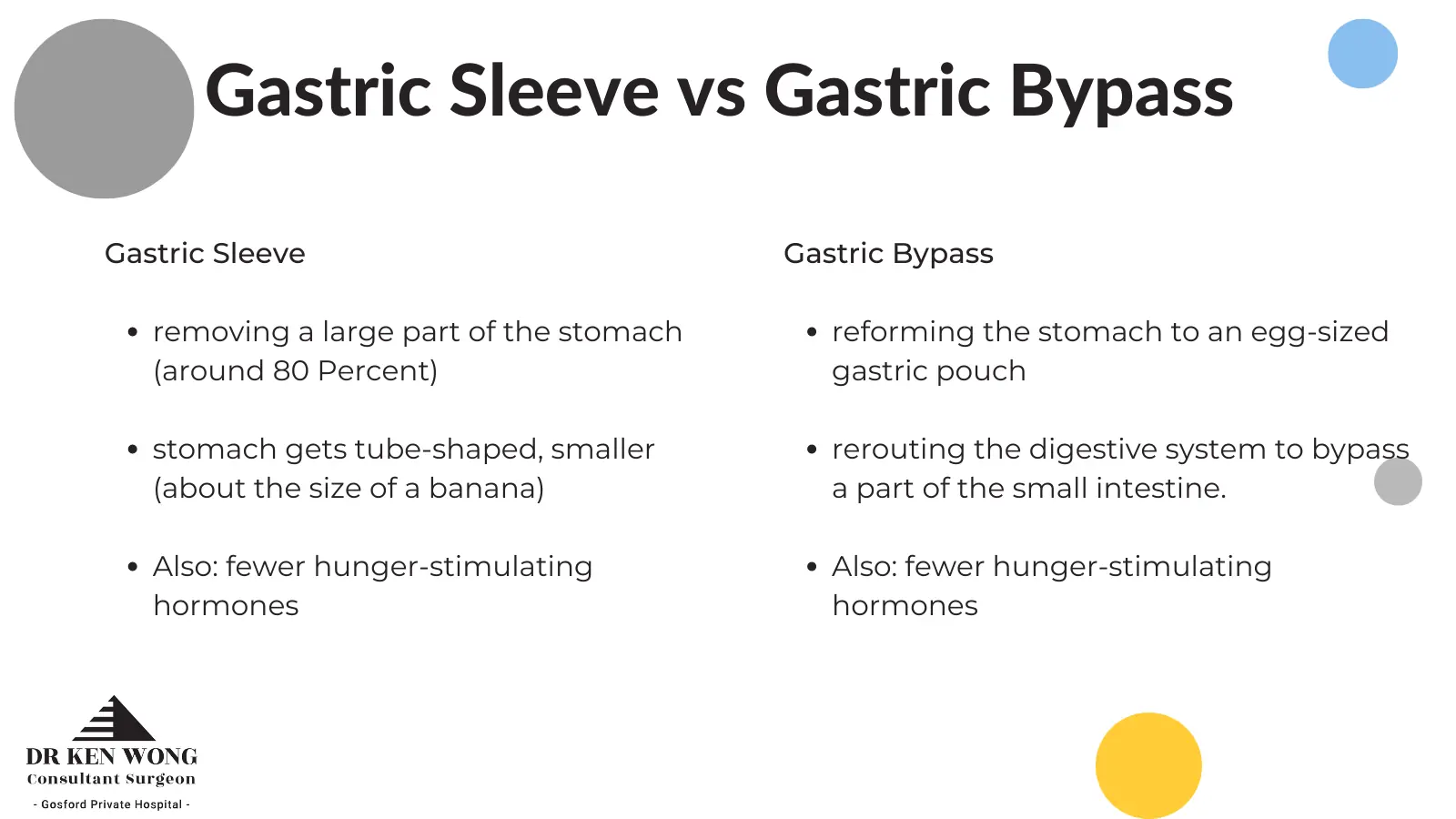 Disadvantages of gastric bypass surgery after a gastric sleeve
A gastric bypass procedure is much more invasive and complicated when compared to a gastric sleeve operation, which comes with more risks.
Conclusion
Yes, it is possible to go from a gastric sleeve procedure to a gastric bypass.
However, choosing to do so is a decision that should not be taken lightly. If your initial weight loss procedure was unsuccessful, it's important to understand the role that your behaviour plays in weight gain. Weight loss surgery is most effective when patients are able to make life-long healthy and balanced lifestyle choices.
If you're interested in learning more about potential weight loss revision procedures, get in touch with the friendly team at Central Coast Surgery today. Sydney and Newcastle's leading bariatric surgeon, Dr Ken will happily walk you through your options to ensure you're making the best decision for your health. Trust our experienced Newcastle gastric sleeve surgeons to guide you through your weight loss journey.